Nov
30
Title: Advanced RNA-Seq and Chip-Seq Data Analysis
Date: 1-4 May 2012
Venue: EMBL-EBI, Hinxton, Nr Cambridge, CB10 1SD, UK
Organisers: Gabriella Rustici
Admin Support: Johanna Langrish
Incoming search terms:
amazon rainforest rubber tree
tree producing rubber
the hevea brasiliensis rubber tree
rubber trees in the amazon rainforest
rubber tree in the philippines
rainforest rubber tree
pocillopora damicornis Philippines
place where rubber tree found
pair end sequencing scheme
images for rubber
Nov
30
By identifying changes in coral gene expression that are triggered by particular environmental stressors, we can begin to characterize coral stress responses at the molecular level, which should lead to the development of more powerful diagnostic tools for evaluating the health of corals in the field.
With the goal of identifying genetic variants that are more or less resilient in the face of particular stressors, a team led by researchers at  Boston & Stanford Universities performed deep mRNA sequencing of the cauliflower coral, Pocillopora damicornis, a geographically widespread Indo-Pacific species that exhibits a great diversity of colony forms and is able to thrive in habitats subject to a wide range of human impacts. They isolated RNA from colony fragments ("nubbins") exposed to four environmental stressors (heat, desiccation, peroxide, and hypo-saline conditions) or control conditions. The RNA was pooled and sequenced using the 454 platform. Description. Both the raw reads (n = 1,116,551) and the assembled contigs (n = 70,786; mean length = 836 nucleotides) were deposited in a new publicly available relational database called PocilloporaBase (www.PocilloporaBase.org). Read more
Incoming search terms:
pocillopora
pocillopora damicornis
cauliflower coral
coral transcriptome
patent coral pocillopora
pocillopora genome sequencing
transcriptome 2013 -newt -wasp -weed
transcriptome coral
Nov
29
RNA-SeQC is a java program which computes a series of quality control metrics for RNA-seq data. The input can be one or more BAM files. The output consists of HTML reports and tab delimited files of metrics data. This program can be valuable for comparing sequencing quality across different samples or experiments to evaluate different experimental parameters. It can also be run on individual samples as a means of quality control before continuing with downstream analysis.
Quality Control Metrics Include:
Read Counts

Total, unique, duplicate reads
Mapped reads and mapped unique reads
rRNA reads
Transcript-annotated reads (intragenic, intergenic, exonic, intronic)
Expression profiling efficiency (ratio of exon-derived reads to total reads sequenced)
Strand specificity

Coverage

Mean coverage (reads per base)
Mean coefficient of variation
5′/3′ bias
Coverage gaps: count, length
Coverage Plots

Downsampling
GC Bias
Correlation to reference expression profile
Availability: RNA-SeQC can be run online using the GenePattern genomic analysis platform or it can be downloaded and run locally.
Incoming search terms:
rna-seq qc
rna-seqc
rnaseqqc
rnaseq-qc
rna sequencing qc
rna seq quality
quality control rna-seq
what to put in genepattern rnaseq qc read platform
quality control on rna seq data
strand bias qc
Nov
28
RNA-PET is a paired end tag (PET) sequencing method for full-length mRNA transcripts analysis using the next generation sequencer platforms such as Illumina GA and SOLiD. Unlike RNA-Seq method that sequences randomly sheared shotgun RNA short fragments, RNA-PET captures and sequences the 5′ and 3′ end tags of full-length cDNA fragments of all expressed genes in a biological sample. When mapped to reference genome, RNA-PET sequences can demarcate the boundaries of transcription units genome-wide, in addition to its ability to quantify the transcription level of each expression genes.
Ruan X, Ruan Y. (2012) Genome Wide Full-Length Transcript Analysis Using 5′ and 3′ Paired-End-Tag Next Generation Sequencing (RNA-PET). Methods Mol Biol 809,535-62. [abstract]
Incoming search terms:
RNA-PET
RNA seq paired end
paired end sequencing
RNA PET
seq of pet22
sequencing RNA
complete transcript analysis
rna paired end sequencing
RNA Pair-end deep sequencing
Paired-ends deep sequencage
Nov
28
GenomicTools is a flexible computational platform for the analysis and manipulation of high-throughput sequencing data such as RNA-seq and ChIP-seq. GenomicTools implements a variety of mathematical operations between sets of genomic regions thereby enabling the prototyping of computational pipelines that can address a wide spectrum of tasks from preprocessing and quality control to meta-analyses. More specifically, the user can easily create average read profiles across transcriptional start sites or enhancer sites, quickly prototype customized peak discovery methods for ChIP-seq experiments, perform genome-wide statistical tests such as enrichment analyses, design controls via appropriate randomization schemes, among other applications. Read more
Incoming search terms:
Nov
22
A team led by researchers at the Austrian Academy of Sciences has developed a protocol that includes column-free RNA preparation, ribosomal RNA depletion, RNA-hydrolysis and ds-cDNA synthesis and is compatible with the all of the major NGS platforms used to date.
They demonstrate that:
Ribo-depleted RNA-Seq is highly reproducible between different sequencing locations, even when using two different ribosomal RNA depletion strategies.
Template fragmentation by RNA-hydrolysis produces more homogenous gene coverage than cDNA shearing, and that both fragmentation methods lead to under-representation of 5′ and 3′ UTRs.
The use of similar template preparation protocols is critical for obtaining a comparable transcriptome.
RNA populations prepared by ribo-depletion allow RNA-Seq to reliably detect both the non-coding and protein-coding transcriptome, and also to identify biologically relevant gene expression differences in both of these RNA types.
Huang R, Jaritz M, Guenzl P, Vlatkovic I, Sommer A, et al. (2011) An RNA-Seq Strategy to Detect the Complete Coding and Non-Coding Transcriptome Including Full-Length Imprinted Macro ncRNAs. PLoS ONE 6(11), e27288. [article]
Incoming search terms:
ribo-depletion
RNA-Seq is a new protocol
rrna depletion strategies
Nov
21
from GenomeWeb
Rearrangements involving genes from two gene families turn up in a significant fraction of breast cancers, according to a study published online in Nature Medicine yesterday.
An international group led by investigators at the University of Michigan found gene fusions in breast cancer when they used transcriptome sequencing to screen dozens of breast cancer cell lines and tissue samples. Though the combinations of genes varied, they found that the fusions found often included genes from the microtubule-associated serine-threonine, or MAST, kinase family or Notch family. From findings so far, they estimate that these sorts of recurrent rearrangements occur in some 5 to 7 percent of breast tumors.
(read more… )
Incoming search terms:
breast cancer transcriptome sequencing
study of specific gene families in transcriptome
transcriptome sequencing cancer tissue
Nov
21
Making Sense of RNA-Seq Data
Course Duration
Course will run for four weeks from 02.01.2012 to 29.01.2012.
Course Material
Course material will be delivered online for each week at the start of the week. Register at http://www.labindia-gpod.com or write to uday@labindia-gpod.com
Registration
Send a copy of your biodata along with DD of Rs 5000/- in the name of Labindia Instruments Pvt. Ltd. payable at Thane to Co-ordinator, Labindia-GPOD, Swnand, Jivan Vihar Housing Society, SB Road, Pune or make online payment with debit/credit card using payment gateway.
Course Topics
Tools for mapping reads to reference genome or transcriptome
De novo assembly of Transcriptome
Finding isoforms and novel transcripts
Summarising mapped reads
Normalization and Differential Expression
Gene set and pathway enrichment
Incoming search terms:
bgi rna seq
rna-seq course 2012
RNA-seq analysis Course
rna seq analysis training
online rna sequencing data
rna seq online course
rnaseq course
rna seq data analysis course
labindia com loc:US
RNA seq data analyis course 2013
Nov
21
SW4:  Epigenomics: Design, Implementation and Analysis for RNA-seq and Methyl-seq Experiments
Saturday, March 17, 2012
8:00 am – 4:30 pm
Disney's Contemporary Resort, Orlando, FL
(read more… )
Incoming search terms:
rna-seq workshop 2013
ngs workshop 2013 india
rna seq training 2013
rna seq workshop 2013 european
abrf 2013 blog
rna-seq workshop 2013 europe
seqc sequencing
wht align with transcriptome ngs
Nov
18
Scientist III Bioinformatics
Life Technologies (Foster City, CA)
…of the following areas: variant detection (SNPs and Indels), structural variation, RNA – seq , Chip- Seq , cancer genomics, pathway analysis, phenotype prediction …
Associate Director – Bioinformatics
Genentech, Inc. (South San Francisco, CA)
…will use well developed research plans to take advantage of newer technologies such as DNA- seq , ChIP- seq , RNA – seq , proteomics or metabolomics. Areas of … sponsor
Scientific Associate II – DMP
Novartis (Cambridge, MA)
…data processing and interpretation using Excel and Spotfire. Work on generating sample libraries using RNA – seq , shRNA seq and plasmid library seq and perform …
Informatics Scientist, Translational Medicine
OncoMed Pharmaceuticals, Inc. (Redwood City, CA)
…a highly motivated Informatics Scientist to analyze Next Gen Sequencing data (eg, RNA – seq , exome sequencing) from preclinical and clinical studies. The ideal … sponsor
Computational Biologist
Broad Institute (Cambridge, MA)
…and execute sequencing and genome characterization projects, including but not limited to RNA – Seq , targeted exon sequencing, and whole genome sequencing…
Bioinformatician III
Harvard University (Boston, MA)
…in several bioinformatics domains such as microarray analysis (expression, methylation), sequencing ( RNA – seq , ChIP- seq , genome assembly, exome/WGS sequencing)…
Programmer Analyst 1
Yale University (CT)
…microarray analysis, gene set enrichment analysis, clustering, promoter analysis, network/pathway building, RNA – Seq , DNA- Seq ) 3. Experience with management of…
Bioinformatics Postdoctoral Scholar
University of California, San Diego (San Diego County, CA)
…biology and cell biology experience in data analysis of high-throughput sequencing data (eg RNA – Seq , Chip- Seq and/or whole genome sequencing ) Knowledge of …
Nov
18
Hevea brasiliensis, the rubber tree, is the most economically important member of the genus Hevea because its sap-like extract, latex, can be collected and is the primary source of natural rubber. The rubber tree initially grew only in the Amazon Rainforest but increasing demand and the discovery of the vulcanization procedure in 1839 led to the rubber boom in that region, enriching the cities of Belém and Manaus.
Now researchers from Mahidol University, Thailand have used RNA-Seq to sequence the transcriptome from the vegetative shoot apex of the rubber tree. Clustering and assembly of the reads produced a total of 113 313 unique sequences, comprising 28 387 isotigs and 84 926 singletons. Also, 17 819 expressed sequence tag (EST)-simple sequence repeats (SSRs) were identified from the data set.
Triwitayakorn K et al. (2011) Transcriptome Sequencing of Hevea brasiliensis for Development of Microsatellite Markers and Construction of a Genetic Linkage Map. DNA Res [Epub ahead of print]. [article]
Incoming search terms:
rna seq polyploid
rubber tree presentation blog
rubber tree rna
Nov
17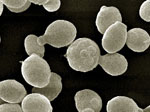 Xylose is the second most abundant lignocellulosic component besides glucose, but it cannot be fermented by the widely used ethanol-producing yeast Saccharomyces cerevisiae. The yeast Scheffersomyces stipitis, however, is well known for its high native capacity to ferment xylose. Here, researchers at the Chinese Academy of Agricultural Sciences applied next-generation sequencing technology for RNA (RNA-Seq) to generate two high-resolution transcriptional maps of the S. stipitis genome when this yeast was grown using glucose or xylose as the sole carbon source. RNA-Seq revealed that 5,176 of 5,816 annotated open reading frames had a uniform transcription and that 214 open reading frames were differentially transcribed. Read more
Incoming search terms:
Scheffersomyces
Scheffersomyces stipitis; saccharomyces cerevisiae
transcriptome sequencing ıon torrent
yeast deep seq data
yeast RNA-seq database
yeast xylose metabolism
Nov
16
POME is a Poisson mixed-effects (or in short, model to characterize base-level read coverage within each transcript. The underlying expression level is included as a key parameter in this model. Because the proposed model is capable of incorporating base-specific variation as well as between-base dependence that affect read coverage profile throughout the transcript, it can lead to improved quantification of the true underlying expression level.
POME can be freely downloaded at http://www.stat.purdue.edu/~yuzhu/pome.html
Hu M, Zhu Y, Taylor JM, Liu JS, Qin Z. (2011) Using Poisson mixed-effects model to quantify transcript-level gene expression in RNA-Seq. Bioinformatics [Epub ahead of print]. [abstract]
Incoming search terms:
what is the good on Poisson mixed model on RNA-seq
transcript quantification model rna-seq ppt
s-mart chip-seq
mixed model RNA-seq
rna seq mixed model