Maarten Leerkes speaks to Izzy Scott Moncrieff in the run up to the  upcoming RNA-Seq 2013 Summit, 18th–20th June 2013, Boston, MA
Maarten Leerkes provides bioinformatics support for various projects at NIAID as an employee of Medical Science and Computing, Inc. His areas of research include the use of bioinformatics to interpret sequencing data and to find patterns that can be extrapolated into diagnostic tools for improving treatment options for patients.
What initially attracted you to RNA-Seq?
During my doctoral training, I worked with open reading frame ESTs and SAGE platforms that aimed towards similar end products as RNA-Seq. The difference being that RNA-Seq has more sequencing depth and its information content is much higher.
A prevailing theme during my Ph.D. was a need for innovative technologies to process extra volumes of data and to answer certain types of research questions that were limited with existing technologies. With the development of RNA-Seq, many challenges to answering some of those questions were overcome. My interest, for example, was to answer questions related to alternative splicing and translocations that lead to fusions between gene products. The increased resolution of RNA Seq really opened up possibilities for me as I pursued my research.
Download a PDF of the entire interview at – http://rna-seqsummit.com/library
Incoming search terms:
Ribo-zero library(LncRNA library)?
foto payudara dan memek hot
kontol dan memek
pofo memek hot
Brian Haas speaks to Izzy Scott Moncrieff in the run up to the  upcoming RNA-Seq 2013 Summit, 18th–20th June 2013, Boston, MA
Brian has been based at the Broad Institute since 2007. His main areas of focus include gene discovery and genome annotation, and he was part of a  collective effort to write the Trinity software for RNA-Seq de novo assembly.
What initially attracted you to RNA-Seq?
Much of my work over the years has involved developing software for leveraging transcript data to annotate genomes and resolve gene structures. I initially started at the Institute for Genomic Research in 1999 and moved to the Broad Institute in 2007. During that time I've worked on a large number of genome projects, many of which involved eukaryotes with complex genomes. One of the primary tasks was to identify all genes before we could do more in-depth analysis. The earliest work involved using EST sequences and full-length cDNAs. Those were sequenced using the earlier Sanger sequencing technology, which was rather expensive. With today's technology, RNA-Seq, we can sample the transcriptome cheaply and more comprehensively, so it's a very attractive way of capturing the same types of data to help with annotating gene structures. This was what originally attracted me to the technology, as I wanted to find a way to use these short RNA-Seq reads to identify transcripts in the genome and use them like I would ESTs or other cDNA sequences.
Download a PDF of the entire interview at – http://rna-seqsummit.com/library
Incoming search terms:
bioinformatic outreach jobs
bioinformatics tag cloud
a guide to epigenome
jcnhhh
rna-seq drug discovery contribution
Theory Biosci 2013 Apr 25 [Epub ahead of print]A model based criterion for gene expression calls using RNA-seq data
www rna-seqblog com interview-brian-haas-manager-of-genome-annotation-outreach-bioinformatics-and-analysis-broad-institute
from Nature by Amy Maxmen
When Saba Valadkhan lingered in the hallways at conferences, absorbed in discussions about the strands of 'junk' DNA that litter the human genome, she was not looking for work. She was consumed with curiosity about the possibility that long RNA sequences that do not encode proteins nevertheless have a function — enhancing or suppressing gene expression. Valadkhan's enthusiasm about the budding field of long non-coding RNA (lncRNA) did not go unnoticed: senior investigators were on the hunt for young researchers willing to pursue the topic. "Before I was even looking for job opportunities, I was told about people who were hiring," says Valadkhan. Soon after receiving her PhD for studies on small nuclear RNA — a type of non-coding RNA — at Columbia University in New York in 2003, she took a position as an assistant professor at Case Western Reserve University in Cleveland, Ohio.
Incoming search terms:
lncRNA hiseq
www rna-seqblog com rna-the-genomes-rising-stars
twitter RNA aequencing star
lncRNAscan
whole exome sequencing detect lncRNAs
tonpttrm
snp robot rising
rna-seq miami med
rna seq literature
phd transcriptome rna-seq 2013
from Genetic Engineering News by Richard A. Stein, M.D., Ph.D.
Incoming search terms:
integrated analysis of lncrna and mrna by gsea analysis
rna extraction in next gen sequencing powerpoint
encode rna seq standards
p53 responsive genes rna seq
RNA seq and HPV
rna-seq hpv virus
takeover rumours pacific biosciences of calif
transcriptomes cervical cancer
whole transcriptome RNA-seq cervical cancer
from The Scientist by Ed Yong
Transcriptome studies reveal new insights about unusual animals whose genomes have not been sequenced.
T
he red spotted newt (Notophthalmus viridescens) could sit in the palm of your hand, but its genome is ten times the size of yours—up to 10 billion base pairs. This daunting amount of DNA has kept this species off the radar of any genome sequencing projects, despite plummeting costs. It has also prevented newts and salamanders from becoming regular model organisms, despite their remarkable and medically-relevant ability to regenerate severed limbs and damaged organs.
Recently, a team of German scientists circumvented the difficulties posed by the newt's huge genome by sequencing its transcriptome instead—the set of RNA produced from its genes. Since some of an animal's genome is never transcribed, transcriptomes can often be decoded at a fraction of the cost and effort of a full genome, and the newt results, published last month (February 20) in Genome Biology, are part of a growing trend of using transcriptomes to understand lesser-known species. Read more
Incoming search terms:
cummerbund r heatmap
rna-seq breast cancer classification heatmaps
transcriptome sequencing pdf
using cummerbund to create 3d maps
what is the difference between transcriptome and exome
CHI's 3rd Annual RNA-Sequencing conference is only weeks away but there is still time to register and reserve your place.
RNA-Sequencing : Differential Expression in Depth conference is part of the 4th annual  X-Gen Congress & Expo 2013
(http://www.xgencongress.com/RNA-Seq), March 18-20 in San Diego, CA.
X-Gen Congress is comprised of three scientific conferences
focused on RNA-Sequencing, DNA-Sequencing and Genomic Data Analysis. Your registration allows access to all three conferences.
6th international qPCR & Next Generation Sequencing Event
Symposium  &  Industrial Exhibition  &  Application Workshops
18th – 22 March 2013, Technical University of Munich,  Freising, Weihenstephan,  Germany
Main topic:  Next Generation Thinking in Molecular Diagnostics
Incoming search terms:
next gen rna sequencing technology comparison
boston rna-seq
how to analyze next generation sequencing data by genesifter
NGS Sequencing and ppt
TABLE OF COMPARISON NEXT GENERATION SEQUENCING
shawn baker blueseq 619
RNA Seq london
next gen sequencing meeting 2013
info@geomatix com pl
fastq DNAstar
The organizers of RNA-Seq 2013 are running a promotion this week for the conference. Over the next few weeks they will be conducting interviews with members of the speaker panel to give you some insight into their work in the field of RNA-Seq. Before getting started, they want to find out what questions you would ask if you had the chance.
They are asking people to submit questions that they would like to ask the speakers. They will then compile these for interviews with the speakers and release the articles shortly after.
Speakers include…
Thomas Wu, Senior Scientist, Bioinformatics & Computational Biology, Genentech
Brian Haas, Manager of Genome Annotation, Outreach, Bioinformatics and Analysis, Broad Institute
Edward Oakeley, Senior Group Head, Next Generation Sequencing, Novartis
Rick Stevens, Senior Scientist, Head of Next Generation Sequencing Platform, Merck
Sherry Cao, Associate Director, Scientific Computating, Genzyme
Paul Kayne, Senior Principal Scientist, Head of Genomic Technologies, Bristol Myers-Squibb
Ganesh Sathe, Manager DNA Sequencing, GSK
Maarten Leerkes, Genome Analysis Specialist, NIH
View the full speaker line up here
This speakers on the panel have been selected to deliver a comprehensive guide for applying RNA-Seq in drug discovery and development.
If you have a question that you would like to ask during the interviews then send an email to info@hansonwade.com and tell them what it is. They plan to compile all your suggestions and include the most popular themes in the interview questions.
Incoming search terms:
grape rna-seq
ion RNA-Seq
rna-seq insitu
helicos rumor 2013
barcode sequencing small rna seq 2013
rna-seq interview questions
RNA-Seq service promotion
miRNA isoforma
Maarten Leerkes presentation sequence
illumina rna seq analysis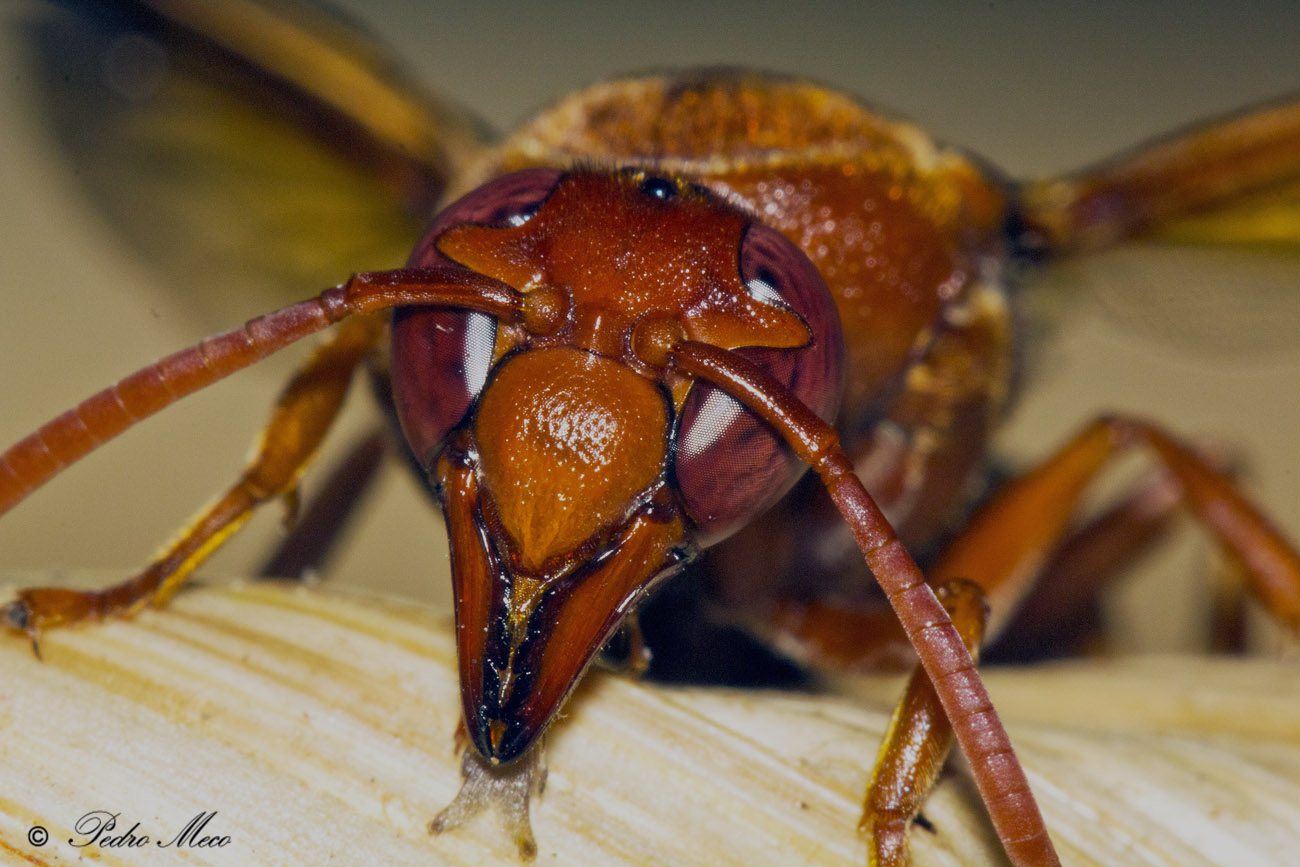 from GenomeWeb News
NEW YORK (GenomeWeb News) – Worker wasps have a more active transcriptome than queen wasps do, Seirian Sumner, a senior lecturer at the University of Bristol, and her colleagues reported in Genome Biology yesterday.
Workers, queens, and other social wasp castes share the same genome, but how that genome leads to alternative phenotypes like workers and queens is not fully known, especially as social wasps, and other social insects, are derived from non-social, solitary ancestors. In social wasps, queen wasps are responsibly mainly for reproduction while workers care for the offspring. Read more
Incoming search terms:
Freq-seq
transcriptome phylogeny
domesticat crop rna-seq
does truseq rna introduce duplicates
illumina mapper
RNAseq Illumina Technology - workshop
Illumina bodymap2 raw data
marketing ppt illumina
rna sequencing illumina powerpoint
Social behavior in wasps
Cancer Genetics, Inc (CGI) is a privately held company based in Rutherford, NJ with offices in Milan, Italy. CGI has a synergistic business model comprised of a clinical reference laboratory focused on state-of-the-art oncology testing, which is CLIA and CAP accredited, and a division that develops molecular diagnostic products for hematological malignancies, urogenital cancers, and HPV-associated cancers. Major shareholders include the founders of CGI, and Pappajohn Capital.
No public market currently exists for their common stock. This would be an initial public offering of 5,000,000 shares of common stock. They anticipate that the initial public offering price per share of the common stock will be between $6.00 and $8.00 per share.
The company agreed to form a joint venture with Mayo in March 2013 that will focus on developing oncology diagnostic services and tests utilizing next-generation sequencing.
Incoming search terms:
cancer genetics inc
cancer generics ip s1 filing
cancer genetics s-1
cancer genetics ipo march 2013
cancer genetics ipo 2013
cancer genetics ipo 2013 march
cancer genetics ipo 2013 s-1 april 2013
cancer genetics ipo s-1a
cancer genetics s1 filing
cancer horoscope
from genengnews.com – by Shawn C. Baker, Ph.D, CSO BlueSEQ (www.blueseq.com)- Reprinted with permission from Genetic Engineering & Biotechnology News (GEN)
Is it time to switch?
With recent advancements and a radical decline in sequencing costs, the popularity of next generation sequencing (NGS) has skyrocketed. As costs become less prohibitive and methods become simpler and more widespread, researchers are choosing NGS over microarrays for more of their genomic applications.
Rising maturity in NGS systems and ancillary protocols such as library preparation and data analysis tools have certainly contributed to the increasing popularity among the research community. Whether it's a need for more accurate data, better resolution, pressure from granting agencies, or just plain fear of being left behind the technology forefront, it's clear that the demand for revolutionary sequencing technologies that deliver fast, inexpensive, and accurate genomic information has never been greater. Read more
Incoming search terms:
next generation sequencing vs microarray ppt
next generation sequencing comparison
market for microarray ppt
next generation sequencing ppts
microarray vs next gen sequencing
ppt next generation sequencing
microarray technology versus next gen sequencing
microarray technology versus next gen sequencing ppt
microarray transition to rna-seq
microarray versus rna sequencing

SAN DIEGO–(BUSINESS WIRE)–Jan. 8, 2013– Illumina (NASDAQ: ILMN) today announced a series of product and technology innovations for its powerful sequencing ecosystem – from sample preparation to system enhancements to data analysis –– that will enable the next breakthroughs in understanding the genome.
"Illumina has consistently led the market in conceptualizing, developing, and executing on industry-changing sequencing technology, and we continue to provide scientific advances that facilitate fully integrated and highly economical sequencing with very rapid turnaround," said Jay Flatley, President and Chief Executive Officer of Illumina. "These capabilities allow us to continue to meet the evolving needs of our customers, as they develop an ever-increasing range of applications, in new and emerging markets from agrigenomics to molecular diagnostics." Read more
Incoming search terms:
RISING STOCK
Stock rising
illumina targeted rna-seq
illumina sequencing technology ppt
illumina targeted rna sequencing
illumina transcription factors sequencing bacteria
illumina RNAseq
TruSeq targeted RNA experssion
presentations on how illumina rnaseq works
targeted Rna sequencing illumina
from GenomeWeb
NEW YORK (GenomeWeb News) – Two investment banks today issued bullish opinions on Illumina, noting the continued uptake of the company's next-generation sequencers as well as the benefits of persistent rumors about a possible purchase of Illumina by Roche, and the penetration of the technology into the diagnostics arena.
Piper Jaffray upgraded the San Diego firm to an Overweight rating from Neutral and raised the price target on Illumina's stock to $61 from $47. Separately, Leerink Swann increased its valuation to a range of $62 to $63 from an earlier range of $57 to $59 while it maintained an Outperform rating.
In a research note Piper Jaffray's William Quirk said that its internal data indicates Illumina continues to gain market share in the next-generation sequencing market with the HiSeq installed based increasing to 730 systems to date from 645 at the end of June, a 13 percent improvement. At the same time, the installed base for MiSeq's jumped 101 percent to 141 instruments from 70 during the same period. Read more
Incoming search terms:
takeover rumours pacific biosciences
pacific biosciences takeover rumours
pacific biosciences rumors
takeover pacific biosciences
pacific biosciences takeover rumors
pacific biosciences takeover ?
pacific biosciences takeover
ion proton illumina hiseq
illumina share price rumours may 13
illumina news 2013 may rumors
seqnews.net: discover and share news on next-generation sequencing, genomics and biological data analysis
Next-generation sequencing rapidly changes the face of biology and medicine, and it's hard to keep track of all recent developments. This site shall help to discover new findings, techniques and tools.
Main topics:
__________________