Apr
29
The methanogenic archaeon Methanopyrus kandleri grows near the upper temperature limit for life. Genome analyses revealed strategies to adapt to these harsh conditions and elucidated a unique transfer RNA (tRNA) C-to-U editing mechanism at base 8 for 30 different tRNA species.
Here, RNA-Seq deep sequencing methodology was combined with computational analyses to characterize the small RNome of this hyperthermophilic organism and to obtain insights into the RNA metabolism at extreme temperatures. A large number of 132 small RNAs were identified that guide RNA modifications, which are expected to stabilize structured RNA molecules. The C/D box guide RNAs were shown to exist as circular RNA molecules. In addition, clustered regularly interspaced short palindromic repeats RNA processing and potential regulatory RNAs were identified. Finally, the identification of tRNA precursors before and after the unique C8-to-U8 editing activity enabled the determination of the order of tRNA processing events with termini truncation preceding intron removal. This order of tRNA maturation follows the compartmentalized tRNA processing order found in Eukaryotes and suggests its conservation during evolution.
Su AAH, Tripp V, Randau L. (2013) RNA-Seq analyses reveal the order of tRNA processing events and the maturation of C/D box and CRISPR RNAs in the hyperthermophile Methanopyrus kandleri NAR [Epub ahead of print]. [article]
Incoming search terms:
fruits tropicaux pine apple
transcriptome profiling of giardia intestinalis using strand-specific rna-se
cummbund
halophytes plants adaptation
sequence rna seq
stress tolerance rnaseq population genomics
tcga rnaseq depth
trna cancer
xrtyacfsgimrq
Apr
18
MicroRNAs (miRNAs) are small non-coding RNAs that play critical roles in regulating post transcriptional gene expression. Gall midges encompass a large group of insects that are of economic importance and also possess fascinating biological traits. The gall midge Mayetiola destructor, commonly known as the Hessian fly, is a destructive pest of wheat and model organism for studying gall midge biology and insect – host plant interactions.
In this study, researchers from the Department of Entomology, Kansas State University systematically analyzed miRNAs from the Hessian fly. Deep-sequencing a Hessian fly larval transcriptome led to the identification of 89 miRNA species that are either identical or very similar to known miRNAs from other insects, and 184 novel miRNAs that have not been reported from other species. A genome-wide search through a draft Hessian fly genome sequence identified a total of 611 putative miRNA-encoding genes based on sequence similarity and the existence of a stem-loop structure for miRNA precursors. Analysis of the 611 putative genes revealed a striking feature: the dramatic expansion of several miRNA gene families. The largest family contained 91 genes that encoded 20 different miRNAs. Microarray analyses revealed the expression of miRNA genes was strictly regulated during Hessian fly larval development and abundance of many miRNA genes were affected by host genotypes.
The identification of a large number of miRNAs for the first time from a gall midge provides a foundation for further studies of miRNA functions in gall midge biology and behavior. The dramatic expansion of identical or similar miRNAs provides a unique system to study functional relations among miRNA iso-genes as well as changes in sequence specificity due to small changes in miRNAs and in their mRNA targets. These results may also facilitate the identification of miRNA genes for potential pest control through transgenic approaches.
Khajuria C, Williams CE, El Bouhssini M, Whitworth RJ, Richards S, Stuart JJ, Chen MS. (2013) Deep sequencing and genome-wide analysis reveals the expansion of MicroRNA genes in the gall midge Mayetiola destructor. BMC Genomics 14:187. [article]
Incoming search terms:
mirdeep pair-end small RNA SEQ
transcriptome analysis using rna-seq in insect pests
how to find transgenic gene expression in rnaseq data
lowess normalization microrna seq
methanol utilization pathway
mirna normalization miRNA-seq
mirna seq quality report
rna-seq transgenic plants
Apr
5
Giardia intestinalis is a common cause of diarrheal disease and it consists of eight genetically distinct genotypes or assemblages (A-H). Only assemblages A and B infect humans and are suggested to represent two different Giardia species. Correlations exist between assemblage type and host-specificity and to some extent symptoms. Phenotypical differences have been documented between assemblages and genome sequences are available for A, B and E.
Now, researchers at the Karolinska Institutet, Sweden have characterized and compared the polyadenylated transcriptomes of assemblages A, B and E. Four genetically different isolates were studied (WB (AI), AS175 (AII), P15 (E) and GS (B)) using paired-end, strand-specific RNA-Seq. Most of the genome was transcribed in trophozoites grown in vitro, but at vastly different levels. RNA-Seq confirmed many of the present annotations and refined the current genome annotation. Gene expression divergence was found to recapitulate the known phylogeny, and uncovered lineage-specific differences in expression. Polyadenylation sites were mapped for over 70% of the genes and revealed many examples of conserved and unexpectedly long 3′ UTRs. 28 open reading frames were found in a non-transcribed gene cluster on chromosome 5 of the WB isolate. Analysis of allele-specific expression revealed a correlation between allele-dosage and allele expression in the GS isolate. Previously reported cis-splicing events were confirmed and global mapping of cis-splicing identified only one novel intron. These observations can possibly explain differences in host-preference and symptoms, and it will be the basis for further studies of Giardia pathogenesis and biology.
Franzén O, Jerlström-Hultqvist J, Einarsson E, Ankarklev J, Ferella M, Andersson B, Svärd SG. (2013) Transcriptome Profiling of Giardia intestinalis Using Strand-specific RNA-Seq. PLoS Comput Biol 9(3), e1003000. [article]
Incoming search terms:
seed transcriptome torrent
rna-seq wheat tolerance
rna-seq asthma
ppt RNA transcriptome
transcriptomes sequenced
understanding transcriptomes
Ananas comosus RNAseq
tcga rna seq depth
tcga rna-seq 100 million
t cell subpopulations and rna-seq
Mar
15
Populus euphratica, a typical hydro-halophyte, is ideal for studying salt stress responses in woody plants. MicroRNAs (miRNAs) are endogenous non-coding small RNAs that fulfilled an important post-transcriptional regulatory function. MiRNA may regulate tolerance to salt stress but this has not been widely studied in P. euphratica.
In this investigation, the small RNAome, degradome and transcriptome were studied in salt stress treated P. euphratica by deep sequencing. Two hundred and eleven conserved miRNAs between Populus trichocarpa and P. euphratica have been found. In addition, 162 new miRNAs, belonging to 93 families, were identified in P. euphratica. Degradome sequencing experimentally verified 112 targets that belonged to 51 identified miRNAs, few of which were known previously in P. euphratica. Transcriptome profiling showed that expression of 15 miRNA-target pairs displayed reverse changing pattern under salt stress.
Together, these results indicate that, in P. euphratica under salt stress, a large number of new miRNAs could be discovered, and both known and new miRNA were functionally cleaving to their target mRNA. Expression of miRNA and target were correspondingly induced by salt stress but that it was a complex process in P. euphratica.
Li B, Duan H, Li J, Deng XW, Yin W, Xia X. (2013) Global identification of miRNAs and targets in Populus euphratica under salt stress. Plant Mol Biol [Epub ahead of print]. [abstract]
Incoming search terms:
RNA-seq populus
rna seq populus
degradome or rna-seq
rnaseq drosophila immunity
rna-seq transcriptome
rna and small rna transcriptome profile
populus trichocarpa degradome
populus euphratica
populus degradome sequencing
pgm library preparation micro rna
Feb
26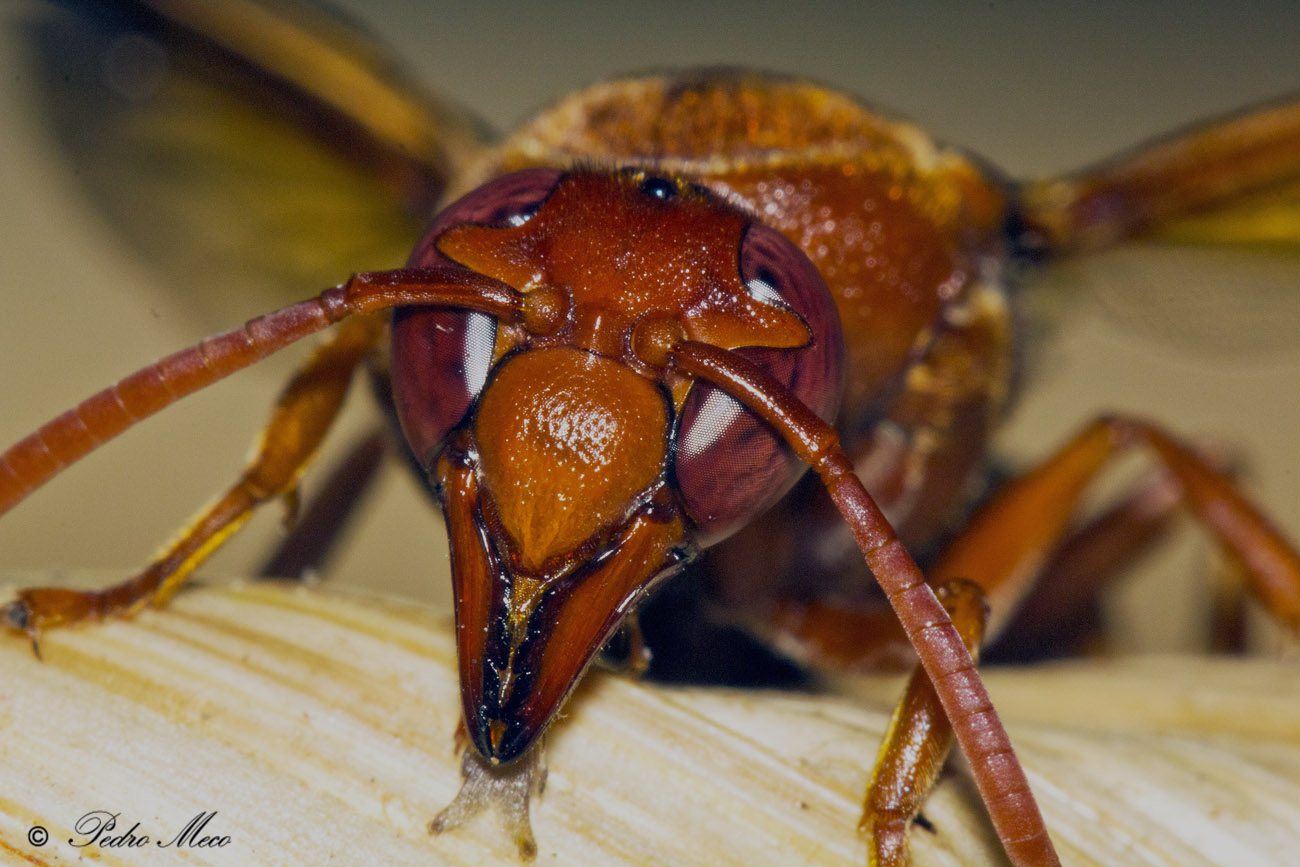 from GenomeWeb News
NEW YORK (GenomeWeb News) – Worker wasps have a more active transcriptome than queen wasps do, Seirian Sumner, a senior lecturer at the University of Bristol, and her colleagues reported in Genome Biology yesterday.
Workers, queens, and other social wasp castes share the same genome, but how that genome leads to alternative phenotypes like workers and queens is not fully known, especially as social wasps, and other social insects, are derived from non-social, solitary ancestors. In social wasps, queen wasps are responsibly mainly for reproduction while workers care for the offspring. Read more
Incoming search terms:
Freq-seq
illumina mapper
RNAseq Illumina Technology - workshop
transcriptome phylogeny
does truseq rna introduce duplicates
domesticat crop rna-seq
social behaviour in wasp
Social behavior in wasps
smarter rnaseq bias
library prep miseq rna-seq
Jan
29
The capsaicinoids are a group of compounds produced by chili pepper fruits and are used widely in many fields, especially in medical purposes. The capsaicinoid biosynthetic pathway has not yet been established clearly. To understand more knowledge in biosynthesis of capsaicinoids, researchers at South China Agricultural University, Guangzhou applied RNA-seq for the mixture of placenta and pericarp of pungent pepper (Capsicum frutescens L.).
The researchers have assessed the effect of various assembly parameters using different assembly software, and obtained one of the best strategies for de novo assembly of transcriptome data. They obtained a total 54,045 high-quality unigenes (transcripts) using Trinity software. About 92.65% of unigenes showed similarity to the public protein sequences, genome of potato and tomato and pepper (C. annuum) ESTs databases. Their results predicted 3 new structural genes (DHAD, TD, PAT), which filled gaps of the capsaicinoid biosynthetic pathway predicted by Mazourek, and revealed new candidate genes involved in capsaicinoid biosynthesis based on KEGG (Kyoto Encyclopedia of Genes and Genomes) analysis. A significant number of SSR (Simple Sequence Repeat) and SNP (Single Nucleotide Polymorphism) markers were predicted in C. frutescens and C. annuum sequences, which will be helpful in the identification of polymorphisms within chili pepper populations.
These data will provide new insights to the pathway of capsaicinoid biosynthesis and subsequent research of chili peppers. In addition, this strategy of de novo transcriptome assembly is applicable to a wide range of similar studies.
Liu S, Li W, Wu Y, Chen C, Lei J. (2013) De Novo Transcriptome Assembly in Chili Pepper (Capsicum frutescens) to Identify Genes Involved in the Biosynthesis of Capsaicinoids. PLoS One 8(1), e48156. [article]
Incoming search terms:
RNA-seq strategy
RNA seq de novo
asia kuczek
chili pepper lncRNA
unigene annotation rna-seq and clc bio
unigenes using trinity assembler
Jan
4
Scientists at Raffaele Scientific Institute, Italy report a genome-wide characterization of sRNAs in M. tuberculosis integrating experimental and computational analyses. Global RNA-seq analysis of exponentially growing cultures of M. tuberculosis H37Rv had previously identified 1373 sRNA species. In the present report they show that 258 (19%) of these were also identified by microarray expression. This set included 22 intergenic sRNAs, 84 sRNAs mapping within 5′/3′ UTRs, and 152 antisense sRNAs. Analysis of promoter and terminator consensus sequences identified sigma A promoter consensus sequences for 121 sRNAs (47%), terminator consensus motifs for 22 sRNAs (8.5%), and both motifs for 35 sRNAs (14%). Additionally, 20/23 candidates were visualized by Northern blot analysis and 5′ end mapping by primer extension confirmed the RNA-seq data.
Additionally, the researchers used a computational approach utilizing functional enrichment to identify the pathways targeted by sRNA regulation. They found that antisense sRNAs preferentially regulated transcription of membrane-bound proteins. Genes putatively regulated by novel cis-encoded sRNAs were enriched for two-component systems and for functional pathways involved in hydrogen transport on the membrane.
Miotto P, Forti F, Ambrosi A, Pellin D, Veiga DF, Balazsi G, Gennaro ML, Di Serio C, Ghisotti D, Cirillo DM. (2012) Genome-Wide Discovery of Small RNAs in Mycobacterium tuberculosis. PLoS One 7(12), e51950. [article]
Incoming search terms:
mirauto small rna
rna seq mycobacterium
tb rnaseq
Jan
3
Scientists at the South China University of Technology used a massively parallel mRNA sequencing platform (RNA-Seq), based on next-generation sequencing technology, to map and quantify the dynamic transcriptome of Pichia pastoris (a widely used as a bioengineering platform for producing industrial and biopharmaceutical proteins ) at the genome scale under growth conditions with glycerol and methanol as substrates. The results describe the transcription landscape at the whole-genome level and provide annotated transcript structures, including untranslated regions (UTRs), alternative splicing (AS) events, novel transcripts, new exons, alternative upstream initiation codons (uATGs), and upstream open reading frames (uORFs). Internal ribosome entry sites (IRESs) were first identified within the UTRs of genes from P. pastoris, encoding kinases and the proteins involved in the control of growth. They also provide a transcriptional regulation model for P. pastoris grown on different carbon sources.
The researchers suggest that the IRES-dependent translation initiation mechanism also exists in P. pastoris. Retained introns (RI) are determined as the main AS event and are produced predominantly by an intron definition (ID) mechanism.
These results describe the metabolic characteristics of P. pastoris with heterologous protein production under methanol induction and provide rich information for further in-depth studies of P. pastoris protein expression and secretion mechanisms.
Liang S, Wang B, Pan L, Ye Y, He M, Han S, Zheng S, Wang X, Lin Y. Comprehensive structural annotation of Pichia pastoris transcriptome and the response to various carbon sources using deep paired-end RNA sequencing. BMC Genomics 13(1), 738. [abstract]
Incoming search terms:
pichia pastoris
pichia pastoris metabolism
heme pathway pichia
heme pichia
mechanism of pichia pastoris
microrna pichia pastoris ptt
pichia expression workflow
pichia metabolism
pichia pastoris 2012 ppt
Dec
18
Bud dormancy is a critical developmental process that allows perennial plants to survive unfavorable environmental conditions. Pear is one of the most important deciduous fruit trees in the world, but the mechanisms regulating bud dormancy in this species are unknown. Because genomic information for pear is currently unavailable, transcriptome and digital gene expression data for this species would be valuable resources to better understand the molecular and biological mechanisms regulating its bud dormancy. Read more
Incoming search terms:
pear
fruit tree of the world
pear dormancy next generation seuqncing china
Suli pear pyrus pyrifolia white pear group
transcriptomic analysis of pear
Dec
17
The deep sequencing of an mRNA population, RNA-seq, is a very successful application of next-generation sequencing technologies (NGSTs). RNA-seq takes advantage of two key NGST features: (1) samples can be mixtures of different DNA pieces, and (2) sequencing provides both qualitative and quantitative information about each DNA piece analyzed.
A team led by researchers at Vanderbilt University recently used RNA-seq to study the transcriptome of Aspergillus fumigatus, a deadly human fungal pathogen. Analysis of the RNA-seq data indicates that there are likely tens of unannotated and hundreds of novel genes in the A. fumigatus transcriptome, mostly encoding for small proteins. Inspection of transcriptome-wide variation between two isolates reveals thousands of single nucleotide polymorphisms. Finally, comparison of the transcriptome profiles of one isolate in two different growth conditions identified thousands of differentially expressed genes. These results demonstrate the utility and potential of RNA-seq for functional genomics studies in A. fumigatus and other fungal human pathogens.
Rokas A, Gibbons JG, Zhou X, Beauvais A, Latgé JP. (2012) The diverse applications of RNA-seq for functional genomic studies in Aspergillus fumigatus. Ann N Y Acad Sci 1273(1), 25-34. [abstract]
Incoming search terms:
cho microarray
transcriptome sequencing application PPT
Oct
25
Pineapple (Ananas comosus var. comosus), is an important tropical non-climacteric fruit with high commercial potential. Understanding the mechanism and processes underlying fruit ripening would enable scientists to enhance the improvement of quality traits such as, flavor, texture, appearance and fruit sweetness. Although, the pineapple is an important fruit, there is insufficient transcriptomic or genomic information that is available in public databases.
Now researchers at Universiti Malaysia Sabah have performed RNA-Seq of ripe yellow pineapple fruit flesh using Illumina RNA sequencing technology. About 4.7 million paired-end reads were generated and assembled using the Velvet de novo assembler. The assembly produced 28,728 unique transcripts with a mean length of approximately 200 bp. Sequence similarity search against non-redundant NCBI database identified a total of 16,932 unique transcripts (58.93%) with significant hits. Out of these, 15,507 unique transcripts were assigned to gene ontology terms. Functional annotation against Kyoto Encyclopedia of Genes and Genomes pathway database identified 13,598 unique transcripts (47.33%) which were mapped to 126 pathways. The assembly revealed many transcripts that were previously unknown.
Ong WD, Voo LY, Kumar VS. (2012) De Novo Assembly, Characterization and Functional Annotation of Pineapple Fruit Transcriptome through Massively Parallel Sequencing. PLoS One 7(10), e46937. [article]
Incoming search terms:
nanas
ananas fruit
pineapple fruit
ananas
Ananas comosus RNA
fruit pineapple
pineapple fruit texture
Oct
24
Barley (Hordeum vulgare L.) is among the world's earliest domesticated and most important crop plants. It is diploid with a large haploid genome of 5.1 gigabases (Gb). Here, the International Barley Genome Sequencing Consortium presents an integrated and ordered physical, genetic and functional sequence resource that describes the barley gene-space in a structured whole-genome context. They developed a physical map of 4.98 Gb, with more than 3.90 Gb anchored to a high-resolution genetic map. Projecting a deep whole-genome shotgun assembly, complementary DNA and deep RNA sequence data onto this framework supports 79,379 transcript clusters, including 26,159 'high-confidence' genes with homology support from other plant genomes. Abundant alternative splicing, premature termination codons and novel transcriptionally active regions suggest that post-transcriptional processing forms an important regulatory layer. Survey sequences from diverse accessions reveal a landscape of extensive single-nucleotide variation. Their data provide a platform for both genome-assisted research and enabling contemporary crop improvement.
The International Barley Genome Sequencing Consortium. (2012) A physical, genetic and functional sequence assembly of the barley genome. Nature [Epub ahead of print]. [article]
Incoming search terms:
differential rna sequencing
barley rna-seq
DNA sequence assembly
Oct
5
Bamboo occupies an important phylogenetic node in the grass family with remarkable sizes, woodiness and a striking life history. However, limited genetic research has focused on bamboo partially because of the lack of genomic resources.  Now, a team led by researchers at the Chinese Academy of Forestry in Beijing performed de novo transcriptome sequencing for the first time to produce a comprehensive dataset for the Ma bamboo (Dendrocalamus latiflorus Munro). Read more
Incoming search terms:
Japanese macaque eating a crab
big node bamboo
de novo assembly bamboo