The COVID-19 pandemic has created an urgent need for rapid, effective, and low-cost SARS-CoV-2 diagnostic testing. Researchers at the University of Pennsylvania Perelman School of Medicine describe COV-ID, an approach that combines RT-LAMP with deep sequencing to detect SARS-CoV-2 in unprocessed human saliva with a low limit of detection (5-10 virions). Based on a multi-dimensional barcoding strategy, COV-ID can be used to test thousands of samples overnight in a single sequencing run with limited labor and laboratory equipment. The sequencing-based readout allows COV-ID to detect multiple amplicons simultaneously, including key controls such as host transcripts and artificial spike-ins, as well as multiple pathogens. The researchers demonstrate this flexibility by simultaneous detection of 4 amplicons in contrived saliva samples: SARS-CoV-2, influenza A, human STATHERIN, and an artificial SARS calibration standard. The approach was validated on clinical saliva samples, where it showed excellent agreement with RT-qPCR. COV-ID can also be performed directly on saliva absorbed on filter paper, simplifying collection logistics and sample handling.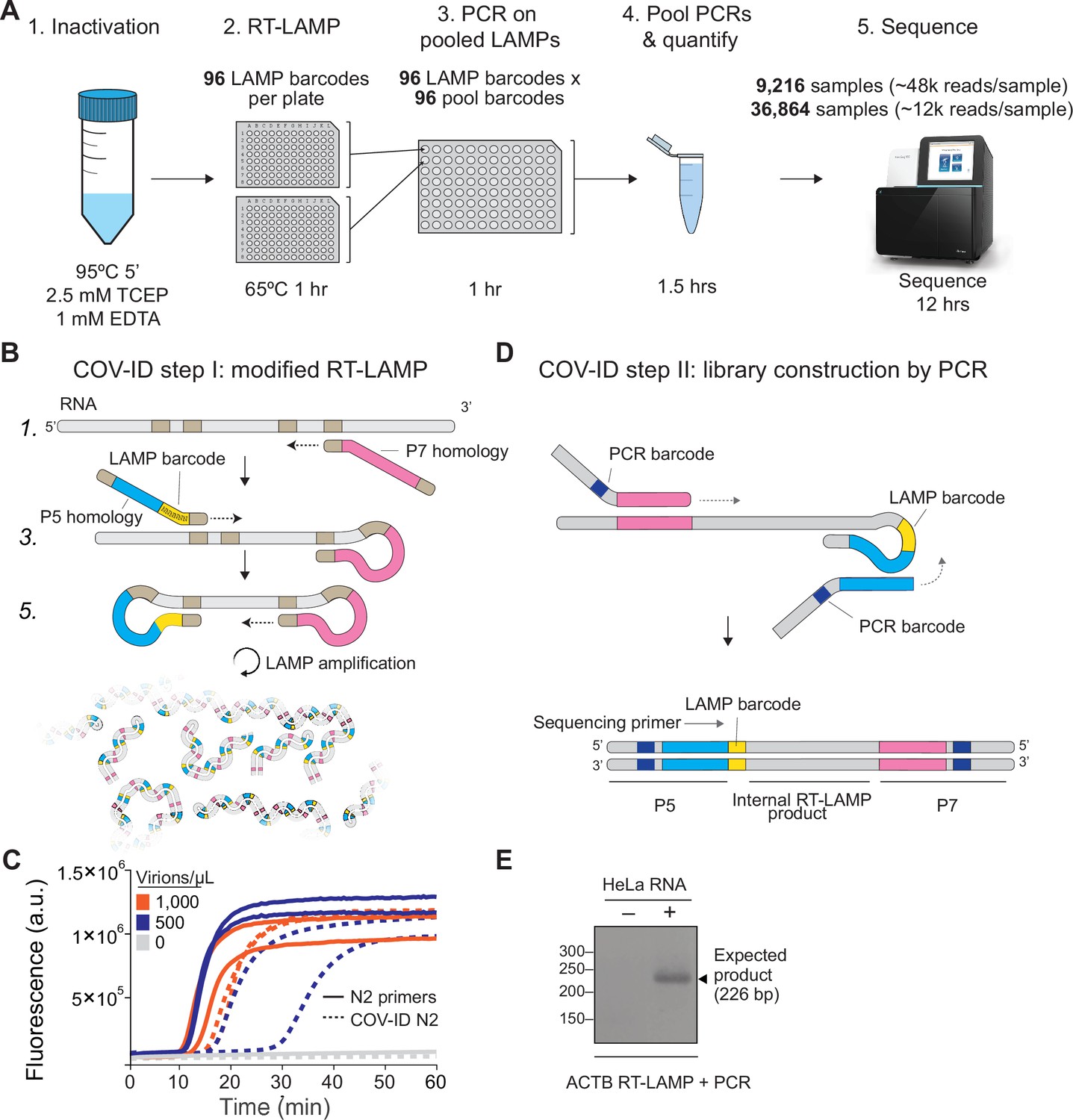 Warneford-Thomson R, Shah PP, Lundgren P, Lerner J, Morgan J, Davila A, Abella BS, Zaret K, Schug J, Jain R, Thaiss CA, Bonasio R. (2022)
A LAMP sequencing approach for high-throughput co-detection of SARS-CoV-2 and influenza virus in human saliva.
Elife
11:e69949. [
article
]