Over the past decades, next-generation sequencing (NGS) has been employed extensively for investigating the regulatory mechanisms of small RNAs. Several bioinformatics tools are available for aiding biologists to extract meaningful information from enormous amounts of data generated by NGS platforms. Researchers from ICRISAT describe a detailed methodology for analyzing small RNA sequencing data using different open source tools. The researchers elaborate on various steps involved in analysis, from processing the raw sequencing reads to identifying miRNAs, their targets, and differential expression studies.
Schematic outline depicting the different steps involved in
analyzing the small RNA sequencing data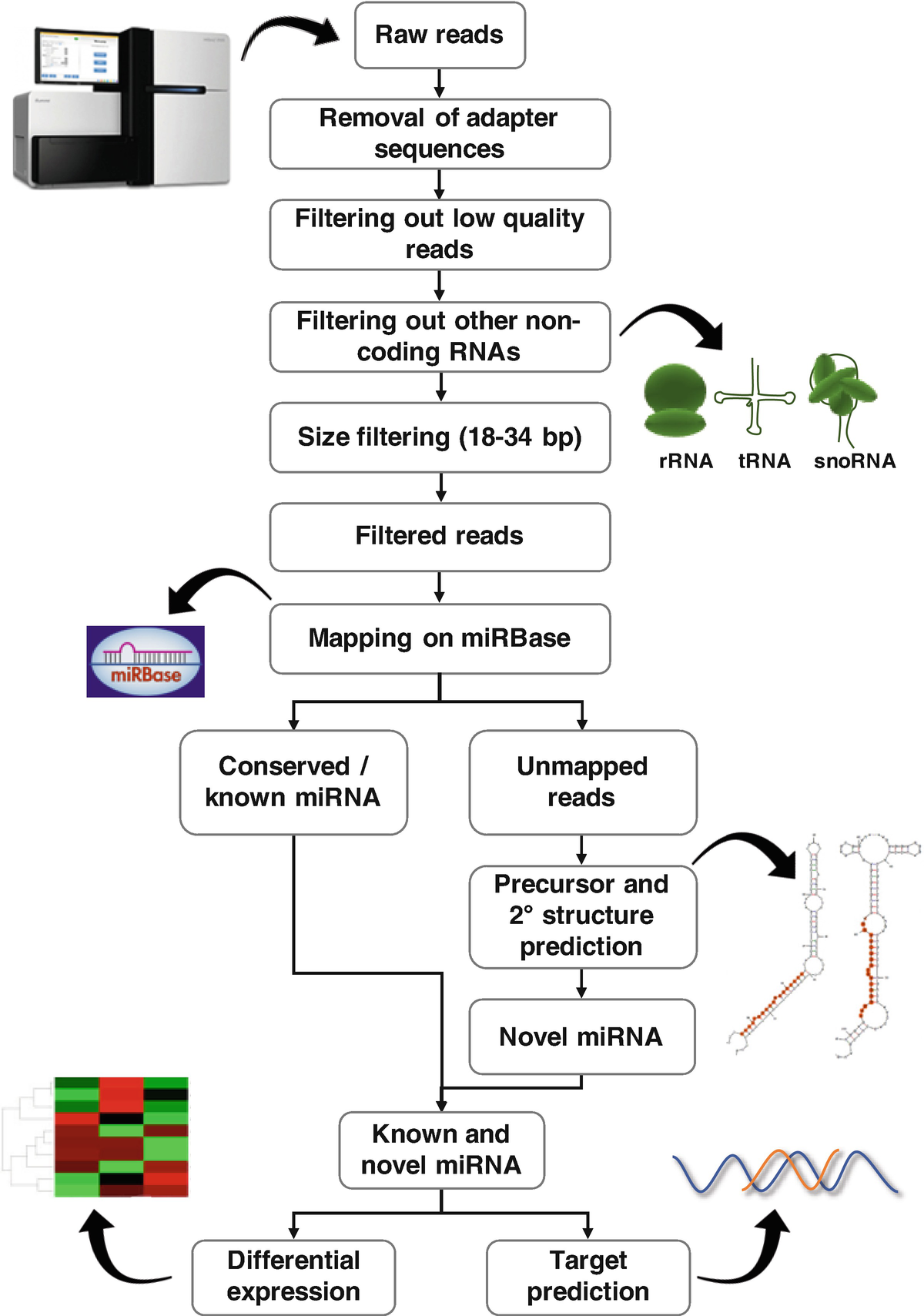 Garg V, Varshney RK.
Analysis of Small RNA Sequencing Data in Plants
.
Methods Mol Biol
2443:497-509. [
article
]