In addition to four nucleotides in mRNA modified nucleotides are an essential addition to the standard genetic code in eukaryotes and prokaryotes. Epitranscriptomics has emerged as a new field to study nucleotide modifications in mRNA and examine their impact on gene expression. Systematic analysis of their occurrence and functions of RNA modifications is still a challenge. Most of the RNA modifications are low in abundance and technical limitations to study multiple modifications at a time, however, add more challenges in studying RNA modifications. Antibody-based selective methods played a major role in identifying global maps of modified nucleotides in mRNA and noncoding RNA, but limit to modifications with known antibodies. Long read sequencing introduced by Oxford Nanopore and PacBio now promise to overcome such limitations. IUPUI researchers discuss recent progress in experimental and computational methods to detect RNA modifications at single site and transcriptomic level and posit that emerging technologies would enable high-resolution tissue-specific spatial maps of epitranscriptomes in years to come.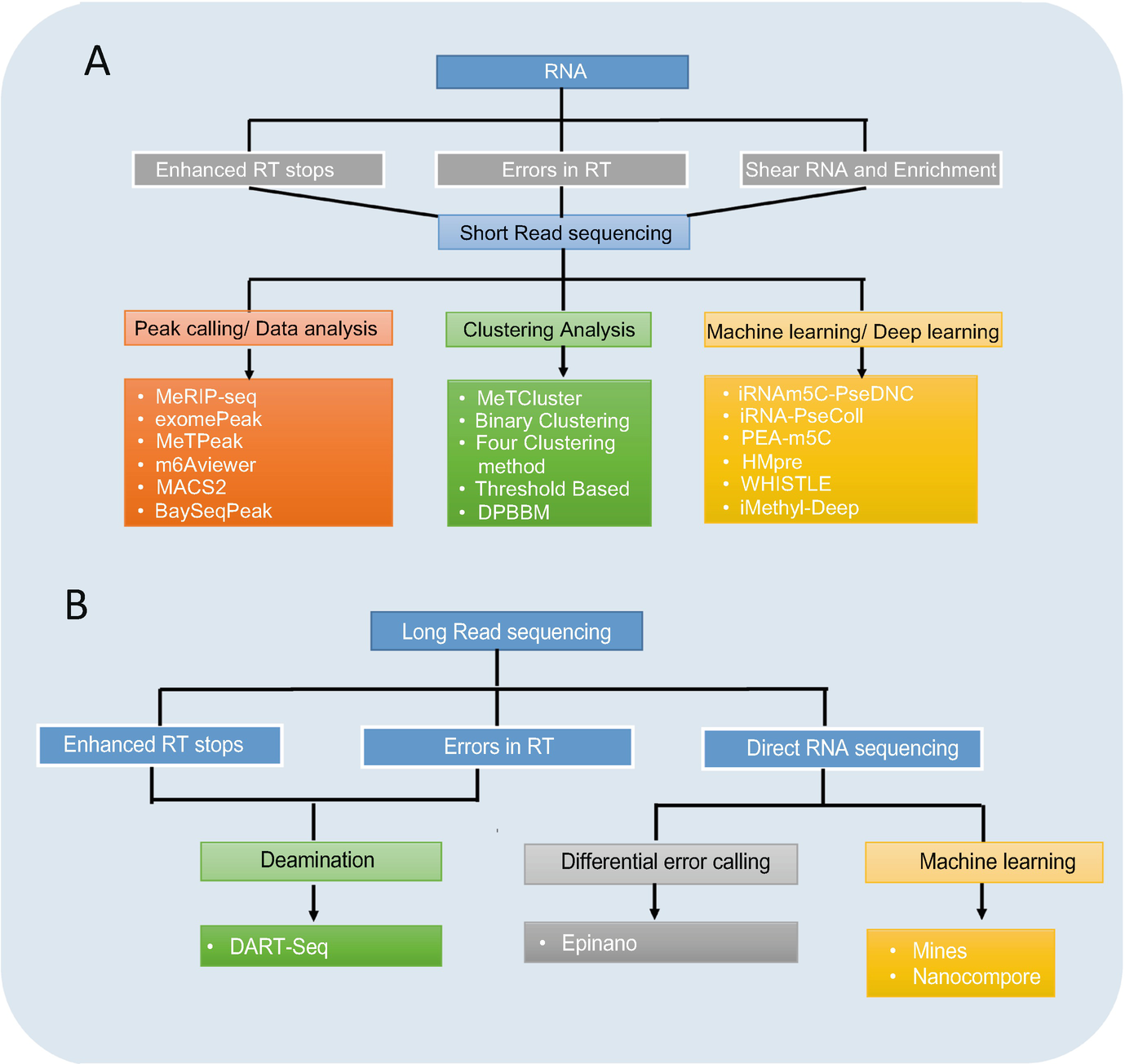 Mir Q, Janga SC. (2021)
Experimental Approaches and Computational Workflows for Systematic Mapping and Functional Interpretation of RNA Modifications
.
Epitranscriptomics
[Epub ahead of print]. [
abstract
]