Human Lung Cell Atlas launched!
On 11 March 2022 the discovAIR consortium officially launched the Human Lung Cell Atlas (HLCA) during the ERS Lung Science Conference in Estoril, Portugal. Malte Lücken (Helmholtz Center Munich) introduced the HLCA during his presentation and showed the potential of the atlas. 
The atlas and the possibility to map your own data to the HCLA is available on the FASTGenomics platform: https://beta.fastgenomics.org/p/hlca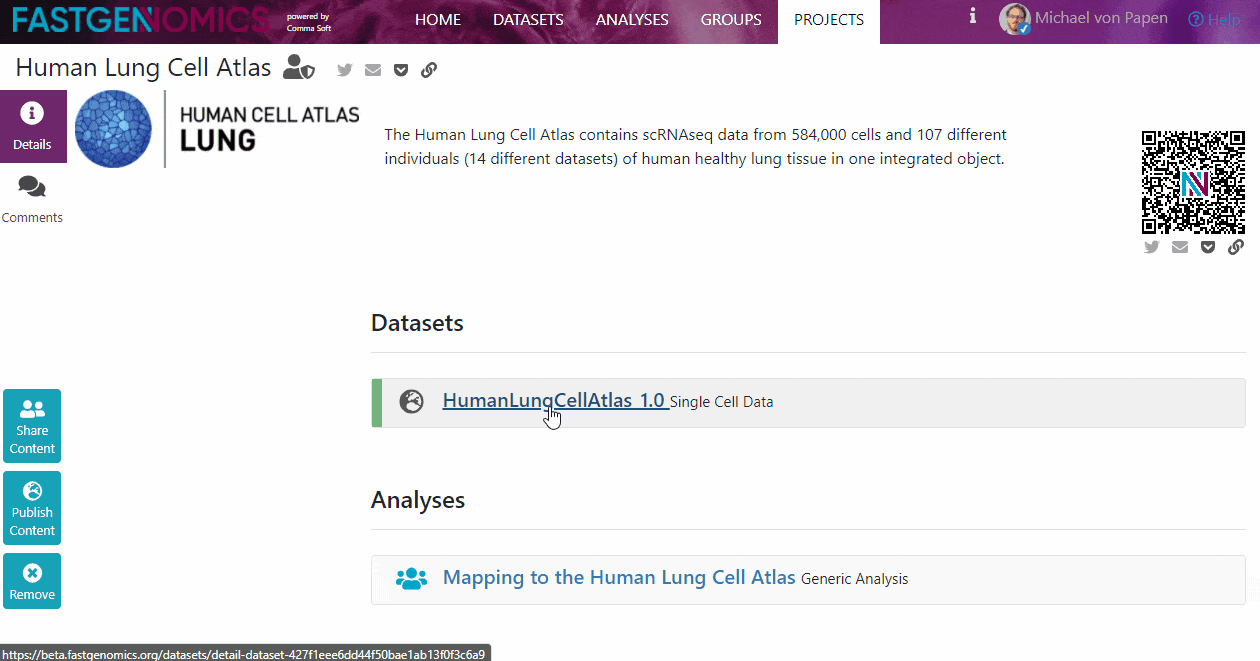 The Human Lung Cell Atlas (Sikkema et al., biorXiv, 2022) contains 2.2 million cells from 444 individuals and 46 datasets, including data of diseased lung tissue, that were mapped to the HLCA core using scArches. The HLCA core contains sc-RNAseq data from 584,000 cells and 107 different individuals from 14 different datasets of human healthy lung and nose tissue in one integrated object. It moreover includes detailed cell type annotations for every cell, as well as sample- and subject-level metadata.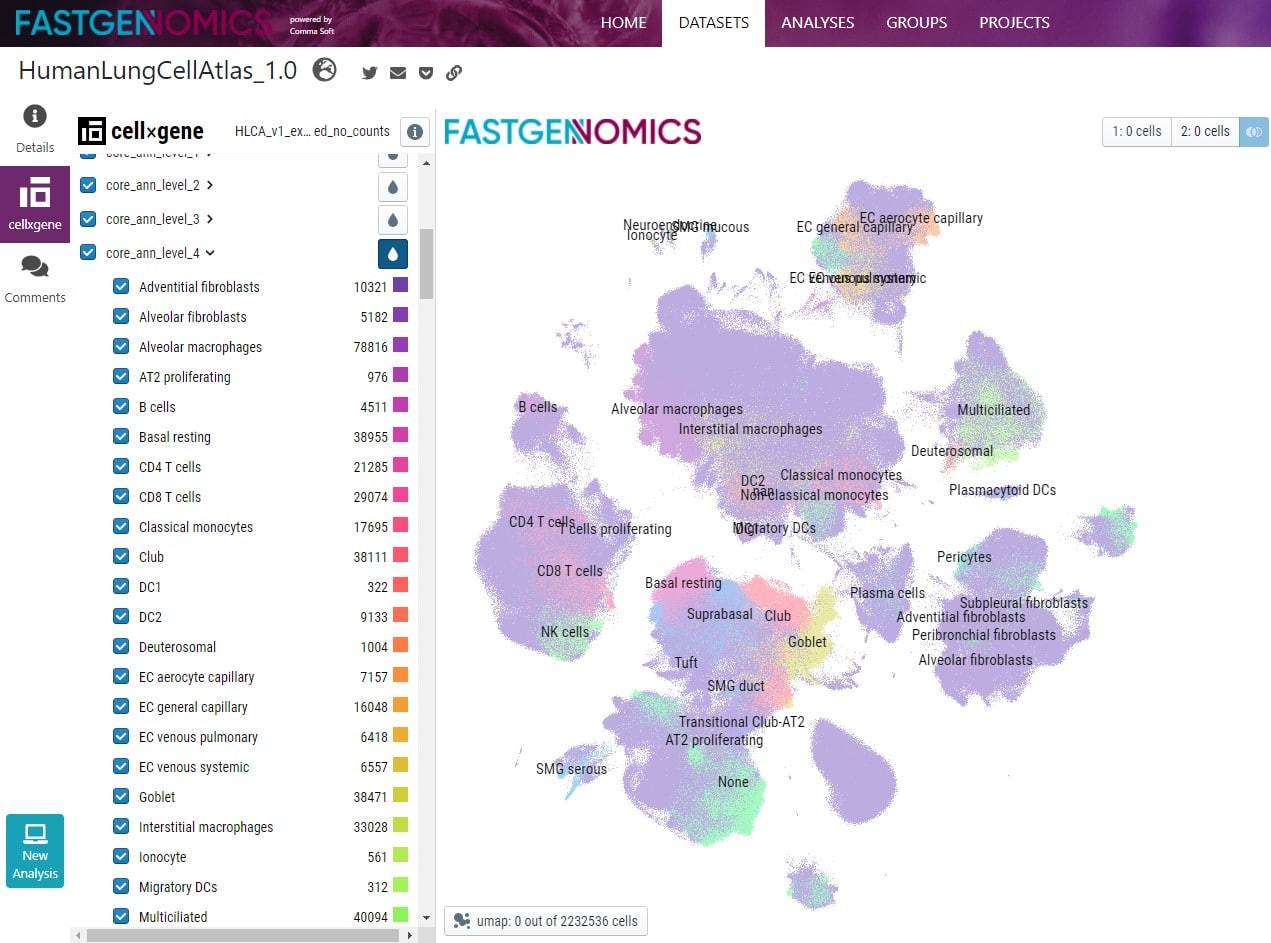 On FASTGenomics, you can load both the core and the extended atlas in a cellxgene browser that allows you to interactively explore the HLCA, its annotations, gene expressions, sample metadata, and more! The HLCA is now also offered as a reference dataset for cell type annotation using Azimuth and CellTypist. It can also be explored on the cellxgene homepage. All details around the atlas can also be found on Github (link).
If you would like to map your own data to the HLCA core, and transfer cell type annotations from the HLCA to your data, you can do so on FASTGenomics with the click of a button! The mapping will not only give you transferred cell type annotations, but also includes "label transfer uncertainty" scores for every cell. Using these scores, you can detect cell types that are not yet included in the HLCA, or that are particularly affected by the disease or condition you are studying, thus immediately helping you to find the cell populations that are of interest to you! 
To explain the HLCA in more detail and to highlight the possibilities for the community, we will soon offer a short workshop. If you are interested in attending, please add your contacts to this pre-registration form. We will get in contact with you when the date and details of the workshop are decided.
More details: https://beta.fastgenomics.org/p/hlca
scArches mapping: https://beta.fastgenomics.org/analyses/scarches
discovAIR homepage: https://discovair.org
Source: Sikkema et al., An integrated cell atlas of the human lung in health and disease, doi: https://doi.org/10.1101/2022.03.10.483747, biorXiv, 2022