Breast cancer is a common and highly heterogeneous disease. Understanding cellular diversity in the mammary gland and its surrounding micro-environment across different states can provide insight into cancer development in the human breast. Recently, researchers from the Walter and Eliza Hall Institute of Medical Research published a large-scale single-cell RNA expression atlas of the human breast spanning normal, preneoplastic and tumorigenic states. Single-cell expression profiles of nearly 430,000 cells were obtained from 69 distinct surgical tissue specimens from 55 patients. This article extends the study by providing quality filtering thresholds, downstream processed R data objects, complete cell annotation and R code to reproduce all the analyses. Data quality assessment measures are presented and details are provided for all the bioinformatic analyses that produced results described in the study.
Dataset overview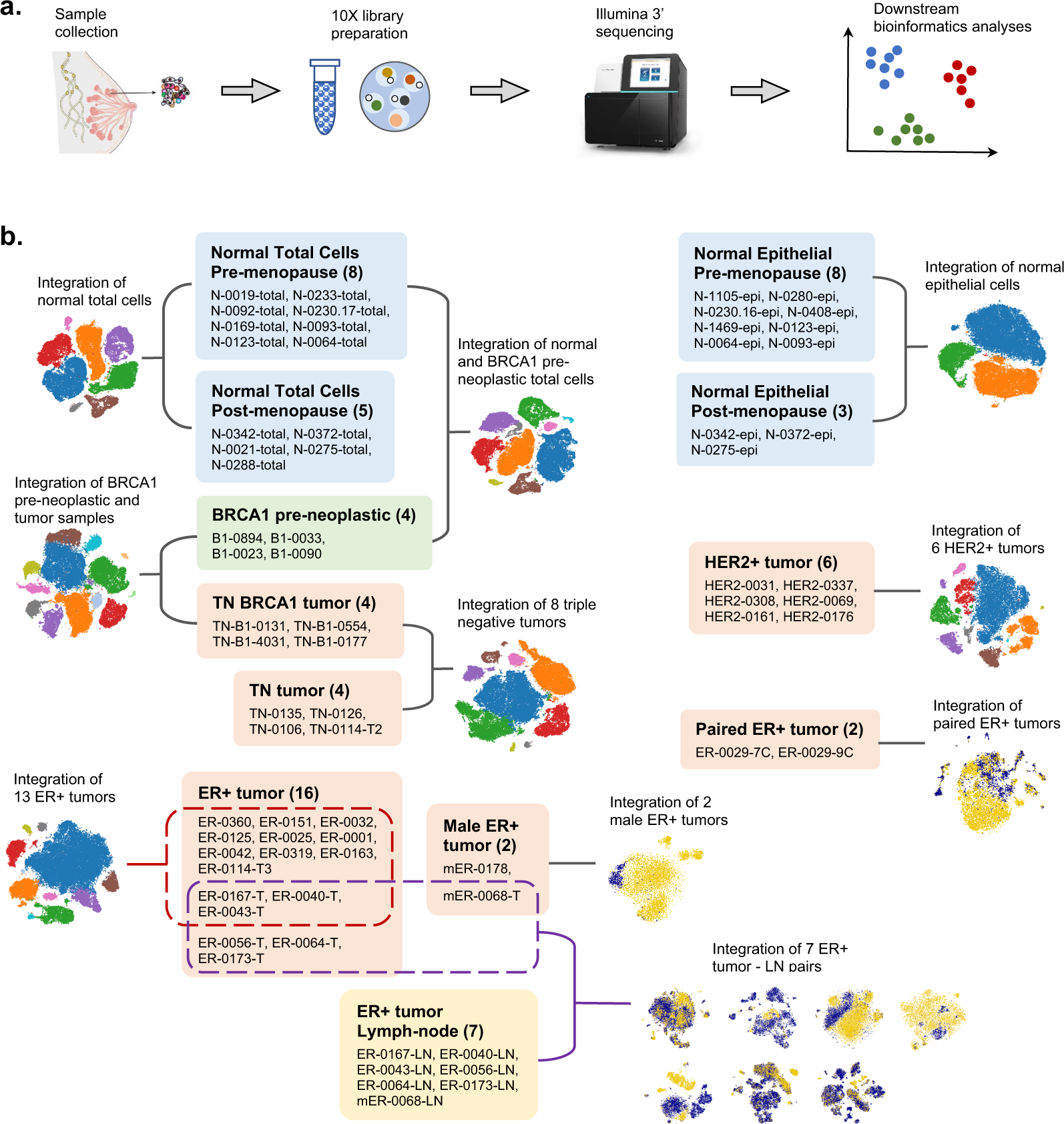 (a) Diagram showing the data processing pipeline from sample collection to downstream bioinformatics analyses. (b) Schematic overview of the all the integration analyses and the samples involved in each integration analysis. Under each category, the names of the samples are listed and the total number of samples is shown in the bracket.
Availability – Code files are available from the GitHub repository https://github.com/yunshun/HumanBreast10X.
Chen Y, Pal B, Lindeman GJ, Visvader JE, Smyth GK. (2022)
R code and downstream analysis objects for the scRNA-seq atlas of normal and tumorigenic human breast tissue
.
Sci Data
9(1):96. [
article
]