Obtaining data from single-cell transcriptomic sequencing allows for the investigation of cell-specific gene expression patterns, which could not be addressed a few years ago. With the advancement of droplet-based protocols the number of studied cells continues to increase rapidly. This establishes the need for software tools for efficient processing of the produced large-scale datasets. Researchers at Johannes Gutenberg University address this need by presenting RainDrop for fast gene-cell count matrix computation from single-cell RNA-seq data produced by 10x Genomics Chromium technology.
RainDrop can process single-cell transcriptomic datasets consisting of 784 million reads sequenced from around 8.000 cells in less than 40 minutes on a standard workstation. It significantly outperforms the established Cell Ranger pipeline and the recently introduced Alevin tool in terms of runtime by a maximal (average) speedup of 30.4 (22.6) and 3.5 (2.4), respectively, while keeping high agreements of the generated results.
General workflow of RainDrop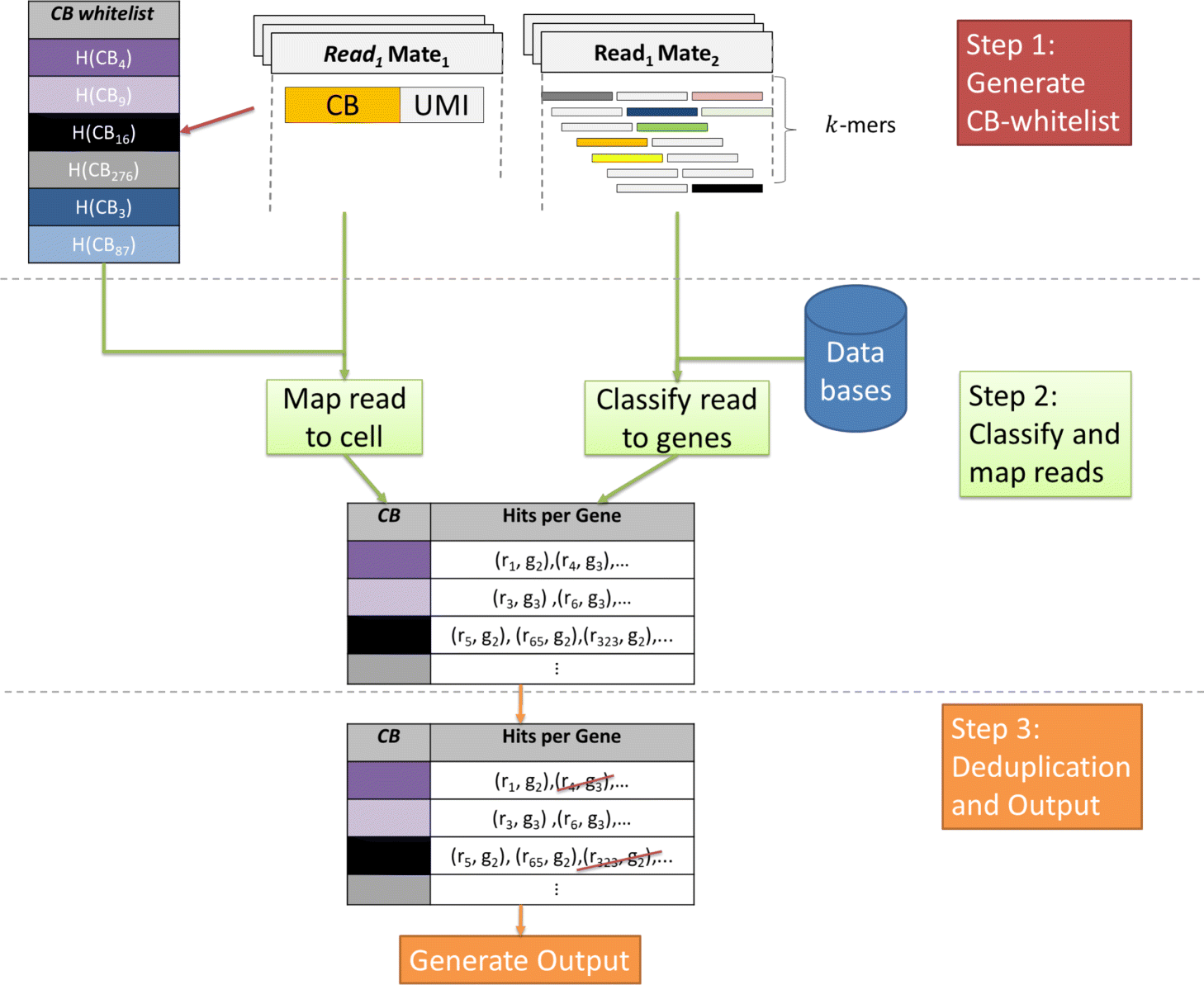 RainDrop is a software tool for highly efficient processing of large-scale droplet-based single-cell RNA-seq datasets on standard workstations written in C++.
Availability – https://gitlab.rlp.net/stnieble/raindrop
Niebler S, Müller A, Hankeln T, Schmidt B. (2002)
RainDrop: Rapid activation matrix computation for droplet-based single-cell RNA-seq reads.
BMC Bioinformatics
21(1):274. [
article
]