The SEQC2 project had three specific aims: (i) develop reference materials that could be shared by laboratories for standardized evaluation of NGS technologies, (ii) benchmark the impact of experimental and bioinformatic variables on the generation and analysis of NGS data and, (iii) evaluate inter- and intra-lab reproducibility of NGS technologies across different laboratories.
The SEQC2 project is organized into six themes, each focusing on a different clinical application, including genome sequencing, cancer genomics, single-cell sequencing, circulating tumor DNA, epigenetics (eDNA methylation), and targeted RNA sequencing. Together, the diverse research and clinical laboratories that participated in the SEQC2 evaluated the performance of these differing NGS applications and built consensus standards for their best-practice use in clinical settings.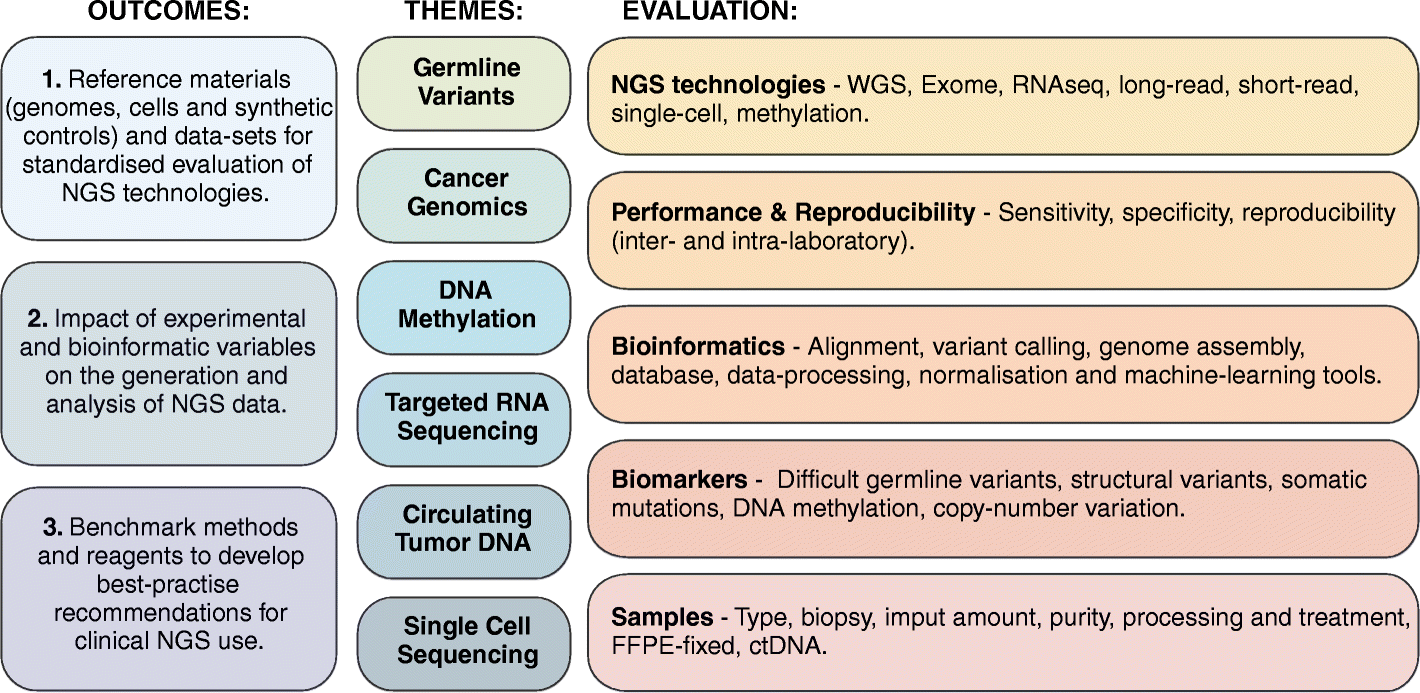 Schematic overview of the MAQC/SEQC2 project organization, aims and methods used for analytical validation of NGS technologies
Mercer TR, Xu J, Mason CE, Tong W; MAQC/SEQC2 Consortium. (2021)
The Sequencing Quality Control 2 study: establishing community standards for sequencing in precision medicine.
Genome Biol
22(1):306. [
article
]