Population-scale single-cell RNA sequencing (scRNA-seq) is now viable, enabling finer resolution functional genomics studies and leading to a rush to adapt bulk methods and develop new single-cell-specific methods to perform these studies. Simulations are useful for developing, testing, and benchmarking methods but current scRNA-seq simulation frameworks do not simulate population-scale data with genetic effects.
Researchers at the University of Melbourne have developed splatPop, a model for flexible, reproducible, and well-documented simulation of population-scale scRNA-seq data with known expression quantitative trait loci. splatPop can also simulate complex batch, cell group, and conditional effects between individuals from different cohorts as well as genetically-driven co-expression.
The splatPop model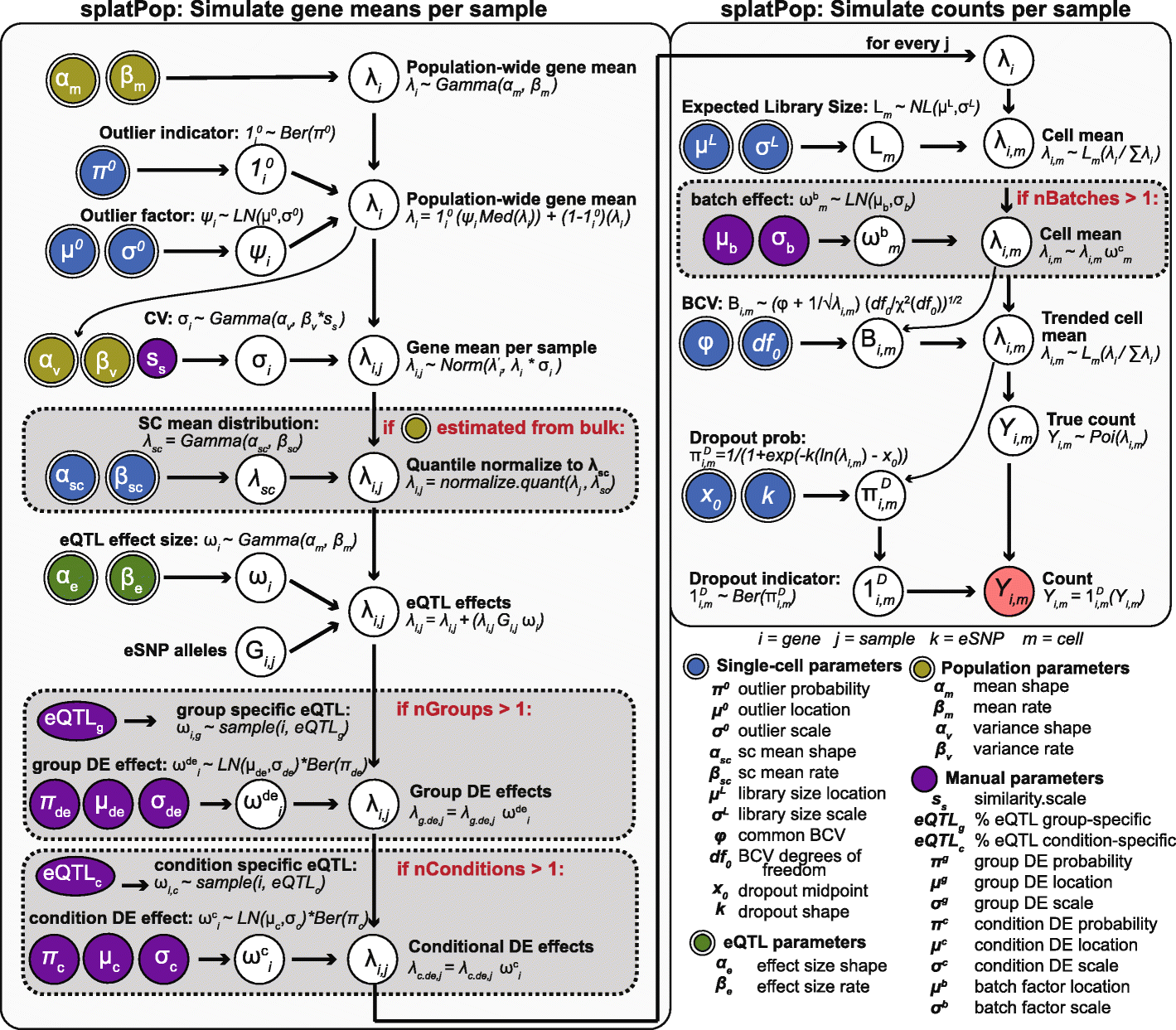 Input parameters that can be estimated from real data are indicated with double borders and are colored according to type. Steps in gray boxes are optional, with the condition shown in red. (cv, coefficient of variation; BCV, biological coefficient of variation; Ber, Bernoulli; Med, median; LN, log-normal; Poi, Poisson)
Availability – splatPop is available in Splatter v1.19+ on Bioconductor and on GitHub at https://github.com/Oshlack/splatter
Azodi CB, Zappia L, Oshlack A, McCarthy DJ. (2021)
splatPop: simulating population scale single-cell RNA sequencing data
.
Genome Biol
22(1):341. [
article
]