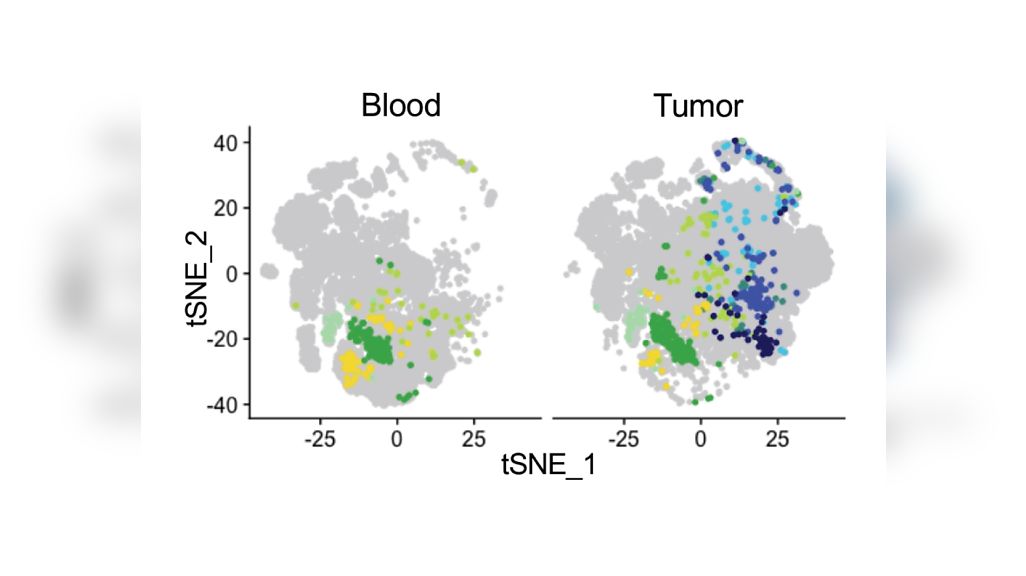 Research in the fight against advanced melanoma
According to a new study led by Yale Cancer Center and Department of Neurology researchers, a simple blood draw may be the first step in helping to discover tumor reactive immune or T cells to treat advanced melanoma, a deadly form of skin cancer. The findings were published today in the Journal of Experimental Medicine.
"These results are important because they lay the foundation for setting up a blood test that could provide information about how the immune system is dealing with a solid tumor over time without having to subject the patient to repeated biopsies," said Liliana Lucca, PhD, an Associate Research Scientist in the Department of Neurology and lead author of the study. "Moreover, they suggest that the blood contains a reservoir of T cells that are involved in the fight against the tumor."
In this study, researchers looked for immune cells in the blood that recirculate between blood and tumor, exploiting an immune cell population important for tumor rejection. They applied 10X single-cell RNA sequencing, a technique that delivers information about the genes active in thousands of individual cells, as well as the identity of the T cell receptor of each cell, to analyze blood and tumor samples from patients with metastatic melanoma. These data generated revealed two main findings: by matching T cells across blood and tumor based on the T cell receptor identity, scientists were able to identify a group of circulating T cells with sister cells in the tumor. While it has not been possible to establish if these cells are precursors to the ones that infiltrate the tumor, or are coming back from the tumor, researchers did find that these circulating T cells can provide insight on the T cells in the tumor. Also, researchers noticed that among the T cells found in the tumor, the ones which displayed the strongest anti-tumor functions all had sister cells in the blood, while the least functional T cells were confined to the tumor. These results indicate that the T cells that are most active in the fight against the tumor are recirculating between blood and tumor.
"Our findings are very encouraging as they show these T cells could be harnessed from the blood to be boosted and reinjected to the patient, an approach that is currently pursued only with T cells derived from removing a tumor, and therefore offered only to patients with operable tumors," said David Hafler, MD, the William S. and Lois Stiles Edgerly Professor of Neurology and Professor of Immunobiology and Chair of Neurology at Yale School of Medicine; Neurologist-in-Chief at Yale New Haven Hospital and co-senior author of the study.

"We need to do more research to find some combination of molecules that can be used to isolate the circulating T cells that are related to the tumor-infiltrating ones without having to perform single-cell RNA sequencing for each patient," added Harriet Kluger, MD, Director of the Yale SPORE in Skin Cancer at Yale Cancer Center and co-senior author of the study. "We also need to formally test that the circulating T cells can attack the tumor by culturing them together with tumor cells."
Source – Yale School of Medicine
Lucca LE, Axisa PP, Lu B, Harnett B, Jessel S, Zhang L, Raddassi K, Zhang L, Olino K, Clune J, Singer M, Kluger HM, Hafler DA. (2021)
Circulating clonally expanded T cells reflect functions of tumor-infiltrating T cells.
J Exp Med
218(4):e20200921. [
abstract
]